Restaurants and Bars
Connected to the performances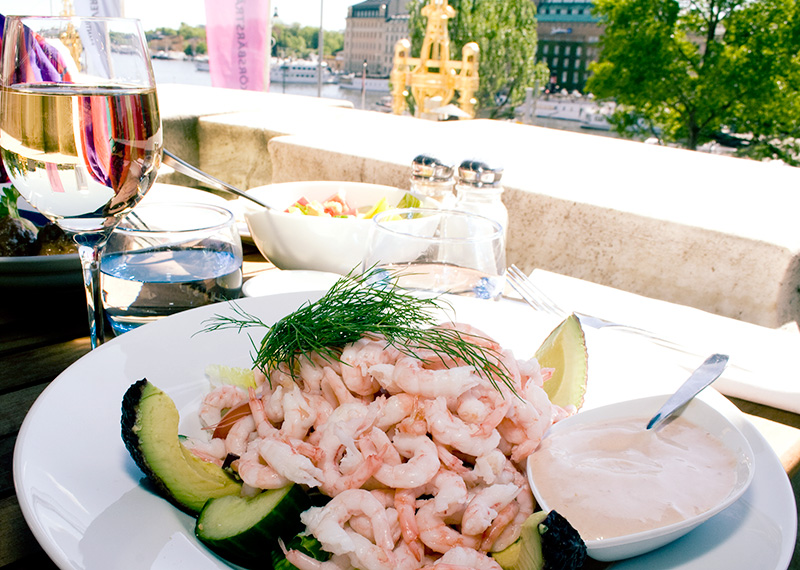 Marmorfoajén
A spectacular hall for the theater guests to enjoy during the pause. Here you can have a glass of wine or coffee while looking at the amazing ceiling paintings made by Carl Larsson. The floor is covered with Italian marble and there is a great view over Nybroviken. Marmorfoajén opens one hour before the performance at the Main Stage. Entrance via Café Pauli on the second floor.
Café Pauli
Welcome to the beautiful restaurant Pauli. Here we serve sandwhiches, cakes and pies. Enjoy a glass of champagne, wine or beer. We also have soft drinks and coffee. Pauli opens one hour before the performance at the Main Stage. If Pauli is subscribed we offer the same things in Marmorfoajén.
You can also pre-book some snack for the pause. Please book at the latest 1,5 h before the performance starts.
We have special offers for groups and companies so please call us if you would like to pre-book or get more information about our offers.
Tel: +46 (0) 8-665 62 66
Målarsalen foajé
Målarbaren is located at the top floor of Dramaten where you find the stages målarsalen är Tornrummet. This bar is open when the performances have a pause.
Wardrobe
At the wardrobe we take care of your coats and luggage. Here you can buy programs and sweets. During the pauses we sell coffe, wine, bear, soda and cake.
The wardrobe opens 45 minutes before the show and cost 30 sek per/person
Welcome!